Zoom Not Cutting It? Seriously look at Microsoft Teams.
Written by Andrew Bermender on

Sep 4, 2020 12:59:49 PM
Security issues. System outages. Very little integration. Zoom has had its issues in the recent months, and with the trajectory of remote meetings and learning it is only going to continue. The world is changing faster than ever, and adaptation is not an option – it is required. Zoom is a point solution that a lot of folks just went to in a pinch, but organizations and educational institutions need to seriously look to modernize their modern workplace and collaboration environments purely to the cloud and do it now! The need is greater than simply audio and video conferencing, it is how we share and collaborate with information. For the next generation of students and workers we need to immerse them in the tools they will be using in the workforce, so that they have a competitive edge in the job market!
I graduated high school over 30 years ago and I was fortunate to go to a public school where they had the foresight to teach computer programming skills along with word processing, spreadsheets, and databases all four years I attended. They were focused on preparing us for the jobs of tomorrow. Yes, the technologies have changed, the computer languages used have changed, but the core concepts, critical thinking, and the use of tools we might see out in the working world were absolutely crucial in where I am at today in my career. Microsoft tools are standard business tools, offering best in-class collaboration solutions, with some of the best protections against loss of information or data leakage, while meeting governance and compliance. Microsoft Teams is the latest evolution in collaboration and was born in the cloud to meet the demanding challenges of tomorrow.
Microsoft Teams offers capable, large-scale, and secure communications and collaboration that is ideal in almost every education and business setting. I have included the following video for folks who haven't really seen Microsoft Teams before. This is worth watching.
Microsoft Introduction Video
Microsoft Teams helps to drive the four major pieces of modern communication that high-performing teams/groups require—communication tools, a central space for collaboration, a tailored experience and premium security features.
Implementing a Microsoft Teams solution with IntegraONE at your side can lead to an optimized experience and the expert guidance to reduce the learning curve and drive a stronger and quicker adoption. In the modern workplace and with Microsoft Teams and its constantly improving it functionalities and nuances, we at IntegraONE are positioned to better serve and educate our customers on the benefits and potential available when Microsoft Teams is unveiled for your business.
We at IntegraONE offer strategic consultative measures by evaluating your current collaboration tools and environments and determine the best future state, based on your business industry, unique goals, and requirements. We build the solution that is tailored to your needs and can also help to support the operation of that environment over time to ensure optimization through maintenance, patching and ongoing education. The goal is simple, prepare our now for the future for a better tomorrow!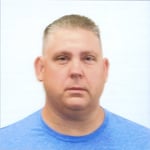 Andrew Bermender is a Cloud Practice Manager with IntegraONE driving service delivery throughout Pennsylvania and surrounding Delaware and Lehigh Valley regions. He is focused on helping organizations go through the journey of digital transformation, modernization, and optimization. He has a deep understanding of cloud-based security, as well as hybrid identify management solutions for clients of all sizes. For the past 7-8 years, Andrew has been leading organizations' moves to Microsoft 365 and Azure, whether for modern productivity or more agile platforms for growth and delivery to their customers. Andrew has over 25 years of Microsoft consulting expertise, providing deep technical expertise on many Microsoft solutions such as Active Directory, Exchange, and System Center. Andrew acts as a technical evangelist for organizations seeking to get the most value from their IT portfolio. Prior to coming to IntegraONE, Andrew has led Microsoft teams MDS, Softchoice, New Signature, EMC2, BT, INS, and WTCI; receiving many company recognitions awards for customer delivery and satisfaction, including being named Microsoft's US facilitator of the year. Andrew studied Electrical and Computer Engineering at Drexel University and currently holds advanced technical certifications in Microsoft and VMware.